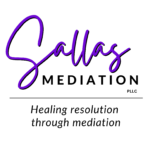 THE BORING STUFF
Colette has been licensed to practice since 2006 and has practiced exclusively in Denton County District and Probate Courts since 2008 representing clients in family, cps, guardianship and mental health cases.
Colette is on the Court approved list of mediators for both the Denton County District Courts in family law cases, Denton County Probate Courts in guardianship cases.
In 2010 as part of volunteering services as a mediator to the Denton County Alternative Dispute Resolution Center (DCAP) Colette completed the basic 40-hour medication training as well as the 27-hour Advanced Family mediation training in 2016.
THE GOOD STUFF
FORGET THE ADVERSARIAL WAY
By nature, the daily lives of lawyers puts us in adversary mode. After years of practicing and begrudgingly living the adversarial life, I knew there was a better way……through compromise and looking at the whole case, the bigger picture.
Off and on for years I have volunteered my time to mediate cases at the Denton County Alternative Dispute Resolution Center. Each time I successfully mediated a case the feeling was so much more, more accomplished, more happy, more peaceful, more resolved…. the parties had MORE HEALING AND LESS TRAUMA.
CLIENTS DON'T WANT TO FIGHT - THEY WANT TO HEAL.
Everyone has a story to tell.
We need to be heard… everyone has a story to tell…the story must be heard for HEALING to happen. 
Not everyone can LISTEN to the stories of others. 
Colette is a LISTENER. The youngest of seven children, the daughter of two lawyers, a mother of four, a niece to an aunt with bi-polar disease, an aunt to a niece with down syndrome, a municipal judge for over twelve years, an empathetic heart, a passion for healing combined with a lifetime of living in the law and years of practice in Denton County makes Colette the mediator to help your clients heal and resolve their case. 
When your client's story is heard, healing will happen. Healing through mediation makes you a hero to your client because you, their lawyer are part of the healing. Successful outcomes make happy clients. Happy clients love their lawyers – happy clients send lawyers more clients- happy clients come back for future needs. 
Colette Sallas
Attorney.Judge.Mediator
Colette is ready and able to assist you as an attorney representing you in a mediation or as a mediator.  Book your preferred mediation option by clicking a button below. You will then be able to register for mediation.
Sallas Law represents individuals in Denton County including all Denton County District Courts and in the municipal courts of Denton County cities including Denton, Lewisville, Flower Mound, Aubrey, Corinth, Lake Dallas, Sanger, The Colony, Justin, Krum, Argyle, Hickory Creek, Copper Canyon, Krugerville, and Crossroads.